Miss Matchmaker, Denise Paravate Receives 2013 Best of Destin Award
Destin Award Program Honors the Achievement
DESTIN August 29, 2013 — Miss Matchmaker, Denise Paravate has been selected for the 2013 Best of Destin Award in the Dating Service category by the Destin Award Program.
Each year, the Destin Award Program identifies companies that we believe have achieved exceptional marketing success in their local community and business category. These are local Read more
"Matchmakers are for millionaires." Wrong! My clients are everyday people like you and I. If you look around the grocery store, these people are my clients. Each single man or woman is unique and comes with his or her own set of circumstances. Also each person has their own set of financial circumstances as well. I believe everyone deserves love and I will design a program which will work within each person's specific set of circumstances, both emotional and financial. Programs are designed to help each person find their dream without tapping into their grocery money. The truth is hiring a matchmaker is typically less expensive than a divorces might cost.
Greetings, Ms .Paravate. Thank you very much for taking the time to address our questions. We appreciate your insight and expertise and know our readers will, too.
Our questions:
You specialize in matchmaking. This must be a fun job. What is the hardest part about playing Cupid? What is the most rewarding part? Read more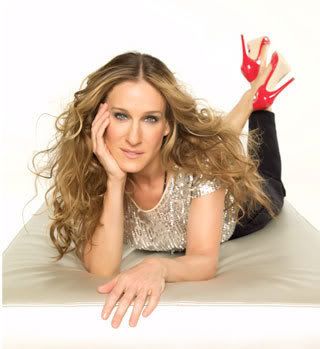 Learning the differences between our wants list and our needs list can be difficult sometimes.  I do believe the Rolling Stones said it best but today, I am going to focus on some of my favorite quotes from Carrie Bradshaw and friends because we can all relate to a little pop culture, at least us girls lol.  "Welcome to the age of un-innocence.  No one has breakfast at Tiffany's and no one has affairs to remember." Read more
Learning to live is actually one of the greatest challenges we face as adults. So many times we get caught up in the monotonous routines of daily life we forget to stop and smell the flowers. Learning to live is learning to enjoy life in the present, to enjoy each spectacular moment. Each day is a blessing with thousands of hidden blessings within and it is our job to find those moments and appreciate each and every one of them. Read more
Written by:  Matchmaker Marty
Sometimes as people we have a tendency to make things much more complicated than they really have to be. A lot of people come to me wanting to know where are some of the best places to meet that someone special, even though we all know that people are pretty much everywhere we go in our daily lives. Read more
Written by: Tina Jones
Do you know the basics of flirting? Do you know that you use body language when you are around a man you like? Would you want him to know that you are interested without actually saying it? Flirting has been with us since the creation of men and women; a form of art that is proven to be very powerful. Read more
Written By: Michael Webb
Let's face it ­­you never get a second chance to make a first impression!
That's why, if you want to take things further with a woman, you need to show her your best on the very first date. And in actual fact, there are 5 things that men consistently do on first dates that totally destroy their chances of seeing the woman again, and the worst part is they think they're doing it right! Read more
With so many ways to communicate, you would think our social lives would be easier. The countless number of social networking sites were most likely designed to bring people together; to find old friends, make new ones or perhaps even find a new love. Yet what is the effect that these sites are doing to those already in relationships? Read more
I like to live my life in a positive thinking type way. The best way to do this is to surround myself with like minded people. However, there are always those that come into our life and attempt to mentally drain our energy. These are the people we NEED to purge in efforts towards keeping our own sanity! Read more
Forgiveness is true freedom; most people define forgiveness through forgiving a person and/or their behavior. However there is so much more to forgiveness in order to find inner peace and have the ability to love once more. When you look deep into yourself and have the ability to forgive someone in this way, to be able to forgive yourself, you become less of a victim and you can open up your heart to someone else. Read more
Written by:  Michelle Colon-Johnson
Learning to just say "Thank You"
A few days ago I signed up for  on line webinar for a life coaching class. One of the things they talked about is that a lot of us do not know how to say Thank you. We often feel guilty when someone gives us a compliment. Now we don't think on the surface we feel guilty; it is mostly subconsciously. For example when someone says," Hey you look great in that dress." Most of us instead of saying thank you we will say something like, Read more
Ok, everybody's following Tiger Wood's life implosion. Why does a billionaire (yeah, billion), married to a knock-out model with two beautiful children and numerous multi-million dollar product endorsement deals throw it all away for a couple of Hooter's waitresses? Are all men cheaters? Do all men lose good judgment in the face of some excellent cleavage?
Would Tiger have done the adultery he did if he knew he would get caught? Well, if he knew FOR SURE he would get caught AND if he knew FOR SURE the consequences Read more
I have had several emails lately from ladies wanting to know the secret of what men want.  Now this is of course a subject I could ramble on for hours about so instead I asked one of our "guy" date coaches to sum it all up for us in a short and simple manner.
From a man's point of view…
The question of "what men want" breaks into two parts:  initially and subsequently.  So here goes: Read more
Yes, they do exist and they are in the Marine Toys for Tots Foundation. The mission of the US Marine Corps Reserve Toys for Tots Program is to collect new and unwrapped toys and distribute those toys as Christmas gifts to the needy children in the community.
So what is a matchmaker doing writing about Toys for Tots you ask? Well my job as a matchmaker is to make love happen and what better way to make love happen then to bring a smile to a child's face. MatchMaker International of Destin, Inc. is proud to announce our office is officially a drop off location for the Foundation. Read more
I have never been a big fan of online dating but, I think someone may have actually gotten it right!  Combining online features with old fashion matchmakers and a criminal background check seems to be a step in the right direction.  From a press release last week…The next evolution in dating has arrived and it is called eLove. Never before has a dating service catered so completely to everyone regardless of their age, sex, or relationship goals. With matchmaking offices in 21 states and an online dating network of more than three million singles worldwide, Read more
Written by:  Kim Norton
Excuses!
OMG I love my job! Every day I come to work and talk to so many people and hear all of their stories and just when I thought I have heard it all…along comes the best excuse ever! Read more
From one matchmaker to another: "One of my personal clients is very much in need of conversation tips on dates. He is extremely nervous meeting new women and has had a lot of disappointment in his personal life. I've been working with him for almost a year now and have given him some conversation starters, but he is asking for more! Do you have any suggestions I may be able to pass his way?"
The greatest compliment you can give someone is your undivided attention. Read more