With so many ways to communicate, you would think our social lives would be easier. The countless number of social networking sites were most likely designed to bring people together; to find old friends, make new ones or perhaps even find a new love. Yet what is the effect that these sites are doing to those already in relationships? Read more
We all have them, not all of us are able to admit to them! Once we are able to identify our fears then we have to ask ourselves are we ready to conquer them?Until we make a concise decision to make a positive change in our life we are unable to move forward in a healthy direction.
Many people suffer greatly form the fear of REJECTION. This is very common in 90% of the single male population. With the fear of rejection comes shyness as well. Read more
Miss Matchmaker, Denise Paravate Receives 2014 Best of Destin Award
Destin Award Program Honors the Achievement
DESTIN April 23, 2014 — Miss Matchmaker, Denise Paravate has been selected for the 2014 Best of Destin Award in the Dating Service category by the Destin Award Program.
Each year, the Destin Award Program identifies companies that we believe have achieved exceptional marketing success in their local community and business category. These are local companies that enhance the positive image of small business through service to their customers and our community. These exceptional companies help make the Destin area a great place to live, work and play. Read more
So much can be said without saying a word.  Some research even suggests over 80% of what we communicate is non-verbal.  Understanding some of the key elements of basic body language can help you to date more successfully.  Becoming more aware of the body language you are putting out can help you with not only flirting but in attracting the right person by sending the appropriate signals.  Learning to interpret these unconscious indicators can take some of the guess work out of dating and help to determine if the feelings are mutual. Read more
Bella Magazine:  First -date rules:  Be real, be courteous and add a little creativity
The Destin Log:  Playing Cupid:  Local matchmaker and relationship consultant gears up for Valentines Day
My personal favorite…
The Beachcomber:  The MatchMaker's Beast Match
In today's society, dating can be frustrating or fun, it's your choice.  Finding the right person that you actually want to spend time with has become a bit more difficult.  With online dating being so prominent you would think it would be easier to find the one but it has actually made it more difficult with fake profiles, old photos and exaggerations.   Read more
"Matchmakers are for millionaires." Wrong! My clients are everyday people like you and I. If you look around the grocery store, these people are my clients. Each single man or woman is unique and comes with his or her own set of circumstances. Also each person has their own set of financial circumstances as well. I believe everyone deserves love and I will design a program which will work within each person's specific set of circumstances, both emotional and financial. Programs are designed to help each person find their dream without tapping into their grocery money. The truth is hiring a matchmaker is typically less expensive than a divorces might cost.
Greetings, Ms .Paravate. Thank you very much for taking the time to address our questions. We appreciate your insight and expertise and know our readers will, too.
Our questions:
You specialize in matchmaking. This must be a fun job. What is the hardest part about playing Cupid? What is the most rewarding part? Read more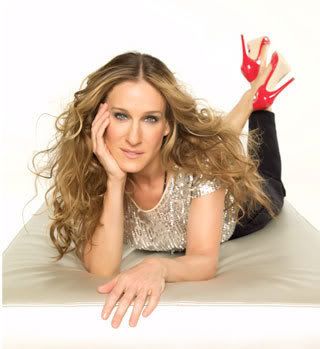 Learning the differences between our wants list and our needs list can be difficult sometimes.  I do believe the Rolling Stones said it best but today, I am going to focus on some of my favorite quotes from Carrie Bradshaw and friends because we can all relate to a little pop culture, at least us girls lol.  "Welcome to the age of un-innocence.  No one has breakfast at Tiffany's and no one has affairs to remember." Read more
Learning to live is actually one of the greatest challenges we face as adults. So many times we get caught up in the monotonous routines of daily life we forget to stop and smell the flowers. Learning to live is learning to enjoy life in the present, to enjoy each spectacular moment. Each day is a blessing with thousands of hidden blessings within and it is our job to find those moments and appreciate each and every one of them. Read more
I like to live my life in a positive thinking type way. The best way to do this is to surround myself with like minded people. However, there are always those that come into our life and attempt to mentally drain our energy. These are the people we NEED to purge in efforts towards keeping our own sanity! Read more
So you put up a picture of yourself, write a few paragraphs full of clichés like "I'm easy going, honest, loyal and hard working etc."  You spend hours online sorting through profiles full of the same clichés you just wrote about yourself and hope to find someone who has things in common with you.  Just because you both like bowling doesn't mean you are going to live happily ever after!
What we all want is to find that person who fulfills what needs we are missing.   We want the other half who completes us.  Read more
Forgiveness is true freedom; most people define forgiveness through forgiving a person and/or their behavior. However there is so much more to forgiveness in order to find inner peace and have the ability to love once more. When you look deep into yourself and have the ability to forgive someone in this way, to be able to forgive yourself, you become less of a victim and you can open up your heart to someone else. Read more
Written by:  Michelle Colon-Johnson
Learning to just say "Thank You"
A few days ago I signed up for  on line webinar for a life coaching class. One of the things they talked about is that a lot of us do not know how to say Thank you. We often feel guilty when someone gives us a compliment. Now we don't think on the surface we feel guilty; it is mostly subconsciously. For example when someone says," Hey you look great in that dress." Most of us instead of saying thank you we will say something like, Read more
Getting what you want is not always easy in life, dating and relationships.  But it doesn't have to be that difficult!  The biggest mistakes I see people make is that they are either setting their goals too small or having unrealistic expectations.  Look in the mirror.  Do you like what you see?  You have to love you first before you can truly love anyone else.  What do you have to offer?  Are you asking for more or less than you can bring to the table yourself? Read more
So many people become caught up in the monotonous trap of existing through what they perceive life to be.  They wake up and start their normal routine; eat the same breakfast, take the same route to work, eat lunch at the same restaurant, finish work, take the same route home, have the same dinner, watch the same TV shows, sign on to the same website, go to sleep and wake up only to do it all over again the very next day.  Some people even consider themselves happy with the comfort of such a routine.  To this I have to ask:  when is the last time you laughed so hard it made you belly hurt?  Read more
Do you even know what your most attractive feature is?  Maybe you think it is your beautiful eyes because you catch us ladies looking into them often.  Or maybe it is the way you dress because you think us women appreciate a man with a sense of fashion.  Maybe you think it is those abs you work so hard for every day at the gym.  Possibly you believe it is that gorgeous smile you have with those perfect white teeth.  Well let me tell you something all of those things are great but they are not the number one reasons why us ladies are attracted you… Read more
Some of the nicest people I have ever meet are caregivers.  You know the ones, always doing for others, typically putting their own needs aside.  When a caregiver chooses a career it tends to be one in something like social work, teaching, nursing etc.  They choose these career paths because it makes them feel good about themselves.  It gives them purpose.  When they fulfill that "need to be needed" in their career choice great things can be achieved.