Saturday night I jumped.  I did it!  It was amazing, exhilarating and scary all at the same time.  I was standing there looking down with my heart racing and all I kept thinking was "this is crazy, I can't do it!"  But I did!  I haven't felt knots in my belly like that in such a long time and it was worth it! It made me feel alive.
Funny though, I got to thinking…why was it so hard to step off that 75 foot cliff?  I had my safety harness, something to hold on to and a big bouncy pillow to catch my fall.  I realized it was my aged wisdom that wanted to hold me back. Read more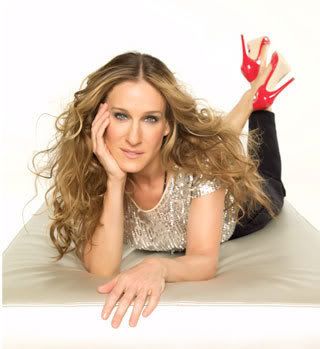 Learning the differences between our wants list and our needs list can be difficult sometimes.  I do believe the Rolling Stones said it best but today, I am going to focus on some of my favorite quotes from Carrie Bradshaw and friends because we can all relate to a little pop culture, at least us girls lol.  "Welcome to the age of un-innocence.  No one has breakfast at Tiffany's and no one has affairs to remember." Read more
Written by: Jennifer Cederquist
In Search Of My Final First Date©

It's what the majority of singles are seeking — the end of the dating game and the beginning of a lasting relationship.  We explore every avenue that sounds promising, while at the same time we tire of putting forth such effort.  The use of internet dating sites becomes a part time job.  Blind dates turn into interviews.  The whole process of finding a soul mate starts to take on a clinical feel.  Yet, what alternative is there?  Read more
Written by: Heidi Bilonick
How to tell if this is Normal or If He's Just Not into You
You are trucking along fine. You've met a great guy. He's calling all the time.
You go out and things are marvelous! You tell all your friends about the great new guy you're dating. You even start to think of him as your boyfriend. Then all of the sudden, he stops calling. Or, he tells you to call him and he is suddenly busy. Read more
What works for you in your 20′s could be your relationship demise in your 30′s…
Dating in your thirties, I feel is different then dating in your twenties, or your teens. Well of course you say, its uncharted territory, and ever changing with time. We are ever changing with time. We grow, we become more knowledgeable, sometimes more jaded.
As a matchmaker I am usually the one that friends, family, even strangers turn to when they need advice on their love life.   This means I hear ALL the stories, the good, the bad and the ugly! More often then not it typically boils down to one thing…is this the person right for me, how can I tell, how can I be sure?
Well the answer is you can't be sure and only YOU can make that decision.   We don't come with warning labels, expiration dates or guarantees!  Read more
As you may have guessed, this is always the busiest time of year for a matchmaker.  Everyone wants a date for Valentines Day!  Well almost everyone…So far this week I have talked to two of my friends that are in relationships and they are actually dreading Valentines Day!  What?  Are you crazy?  They both have boyfriends and they are dreading Valentines Day!  What about those of us that don't have someone special to share this most romantic day of all days with!  How dare you complain about Valentines Day, you have a boyfriend! LOL Read more
Ok, everybody's following Tiger Wood's life implosion. Why does a billionaire (yeah, billion), married to a knock-out model with two beautiful children and numerous multi-million dollar product endorsement deals throw it all away for a couple of Hooter's waitresses? Are all men cheaters? Do all men lose good judgment in the face of some excellent cleavage?
Would Tiger have done the adultery he did if he knew he would get caught? Well, if he knew FOR SURE he would get caught AND if he knew FOR SURE the consequences Read more
Who doesn't enjoy the first few weeks of dating someone new?  The pursuit in going strong!  The attraction is at it's highest point!  And he is pulling out his best A-game…the sweet and sometimes racy text messages 4 or 5 times a day, the romantic evenings when he actually listens to what you have to say, the way he mentally undresses you in public, the spark that runs up your spine every time his hands hold yours, the fact that he makes the time in his schedule to meet you in the Target parking lot for 5 minutes just to steal a kiss in the middle of the day! Read more
One of my best friends called me up with a very important question last night.  She has recently graduated college and is not in the best financial situation yet.  She has been dating a new boyfriend for about a month now and fortunately he has been paying for just about everything.  Even though she knows she can't afford it, she wanted to treat one night but hasn't yet.  She asked me at what point does she have to open her purse even though it is empty? Read more