The Za Za Zoo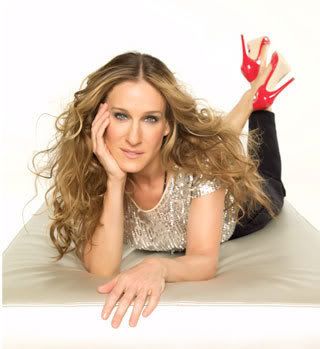 Learning the differences between our wants list and our needs list can be difficult sometimes.  I do believe the Rolling Stones said it best but today, I am going to focus on some of my favorite quotes from Carrie Bradshaw and friends because we can all relate to a little pop culture, at least us girls lol.  "Welcome to the age of un-innocence.  No one has breakfast at Tiffany's and no one has affairs to remember."
We are ALL looking for that special passion.  Urban dictionary explains that "za za zoo is a phrase to describe that undeniably charismatically sexy something in someone."   So the puzzle is learning the difference between the Za Za Zoo and real love.  Should the Za Za Zoo be on the wants list or the needs list?   When the Za Za Zoo wears off are we left with something, anything we can really hold on to?
True love, real love is simple…"I'm looking for love.  Real love.  Ridiculous, inconvenient, consuming, can't-live-without-each-other love."  Isn't that what really matters anyway?  The kind of love I am talking about should be on the needs list and take the place of the Za Za Zoo, no?
We can try to define what we want and in the end we learn, "Normal is the halfway point between what you want and what you can get."  Is that normal, reality, maybe just life…or maybe it is proportionate to what we have to offer.
"When it comes to relationships, maybe we're all in glass houses, and shouldn't throw stones.  Because you can never really know.  Some people are settling down, some are settling and some people refuse to settle for anything less.  Than butterflies…"   Have we all become Za Za Zoo junkies and forgotten what really matters?
If we put Za Za Zoo on our needs list long enough, we grow to realize that maybe it should be moved over to the wants list because some needs just change or maybe we just grow up.  "That's the thing about needs. Sometimes when you get them met, you don't need them anymore."
Maybe it's all just too complicated.  Maybe we like it that way.   Maybe it was Hubble….and maybe, just "maybe some women aren't meant to be tamed.  Maybe they're supposed to run wild until they find someone — just as wild — to run with."
If you are a guy reading this I know at this point you must be totally confused.   But I know all my girls out there know exactly what I am talking about…"I revealed too much too soon.  I was emotionally slutty."
Seriously, at what point do we stop analyzing the lists and just enjoy the process?
Regards,
p.s.  If you feel you may need a little push in the right direction visit my Personal Services Page to determine how I may be able to help!
Are you ready to take the first step and start meeting other relationship minded people?  Would you like help in determining the best way to go about it?  Click the button below so we can make a proactive plan of action!

.
Don't miss another post…If you haven't already, subscribe now!